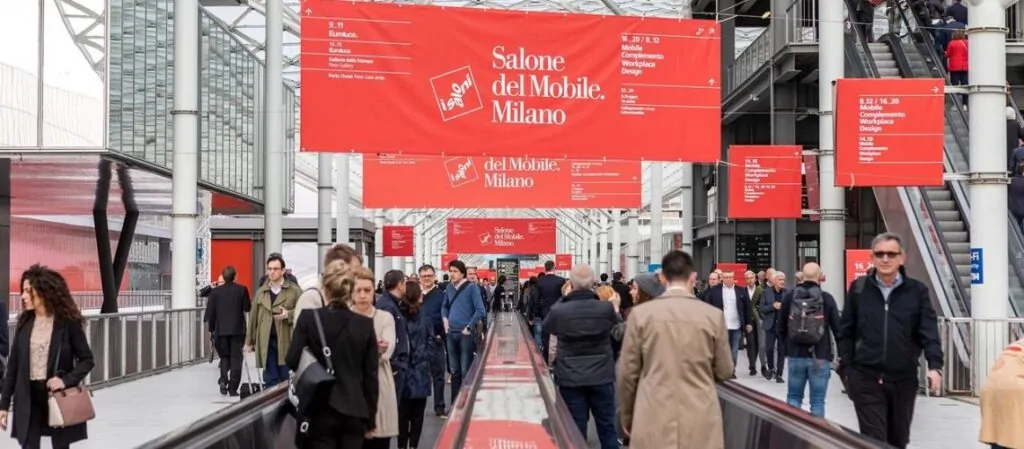 The event ranks among the main ones in the industry worldwide and marks a new phase in the Brazilian high-end decoration industry
This Saturday (12), Century officially announced its participation in the Salone del Mobile, which takes place in Milan, Italy, from June 7 to 12, 2022. The announcement goes far beyond a simple novelty, marking a new phase for the Brazilian high decoration industry and positioning the Century brand among the great brands and global references in the field.
With its first edition in 1961, the Salone Internazionale del Mobile is today, if not the main one, one of the main events in the furniture and design sector in the world. There are approximately 210,000m² with the presence of more than 2,300 companies and more than 370,000 visitors from all over the world.
Century's participation came as an invitation through the Brazilian Furniture Sector Project, which aims to increase the competitiveness of Brazilian industry in the international market, headed by ABIMÓVEL – Brazilian Association of Furniture Industries and ApexBrasil – Brazilian Agency for the Promotion of Exports and investments.
Century's space at the fair will feature a sample of the complete mix of products, including launches and pieces already established in the national market. There will also be a space for demonstrations of Century's new digital experience, with the new website and products in Augmented Reality.
Preparations are in full swing and the company's expectations with the event revolve around the expansion of international business, with the approach of the main players and importers of the sector.
Rodolpho Alves, the company's Export Coordinator, comments that "Century had been planning and moving for some years to take this step." Also according to him, the participation is part of several initiatives and investments of the company aimed at being a reference brand in the field. "For us, this announcement is a great step and one that we are very proud to take. Mainly because of the story and the work behind it.", adds director Nathalia Samorano.
"The dreams at Century go far beyond the borders of Brazil. We are expanding internationally and we operate in more than 16 countries. The Milan fair is the main event of our sector in the world and our participation is an important step towards our goals in the international market."

Julio Cesar Samorano – Director
Participation will have special coverage on our website, Instagram, YouTube, LinkedIn and Facebook from Century. Follow up!